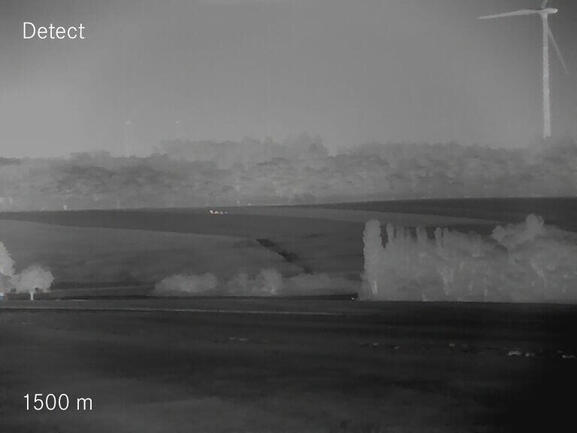 Impressive detail recognition at long distances
Detect, recognize, identify.
See more, identify game safely: with a defined target size of 1.7 x 0.5 m, the Leica Calonox Sight SE can detect targets up to a distance of 2,000 m, recognize targets up to 700 m and accurately identify to within 350 m.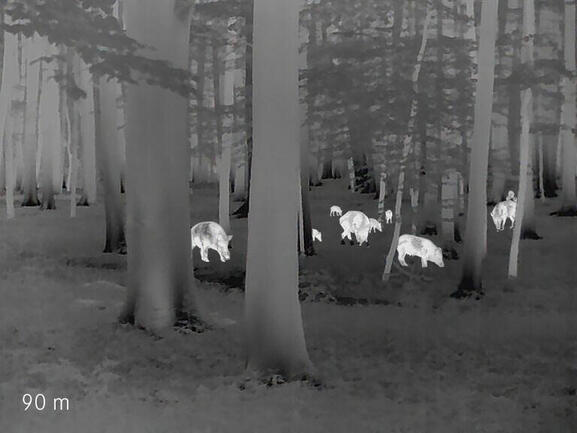 Extra large field of view
Keep an eye on everything.
The 42 mm lens is ideal for close-up observations and provides a large field of view and optimal overview at long distances. Equipped with 1x magnification, both the Leica Calonox Sight and the Calonox Sight SE are specially optimized for use with a rifle scope.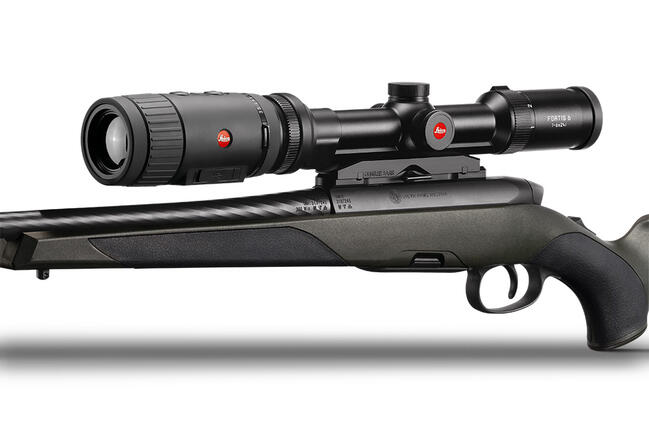 Adapter rings & zeroing in
Just be sure.
To make full use of the Leica Calonox Sight SE as an attachment, you will need adapter rings to match your rifle scope.
The clip-on mode allows you to adjust the screen area for use with your rifle scope. To enable successful zeroing, reticle correction helps to precisely align the screen with the reticle in the scope.
Elegant design & intuitive operation
Reduced to the essentials.
The beautifully shaped product design in the familiar Leica style is tailored to the user's hunting needs. Its cylindrical shape and simple operation fit perfectly into the hunter's equipment. The user-friendly, intuitive three-button menu offers streamlined navigation that allows for easy and fast operation, even with gloves on.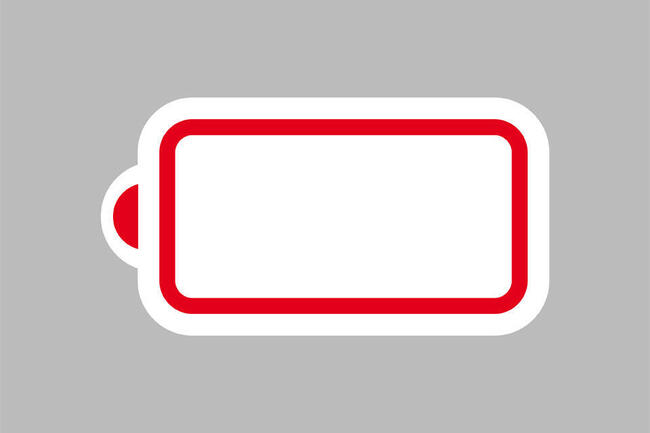 OLED display and rechargeable battery
State-of-the-art technology.
The powerful OLED display with 1024 x 768 pixels enables comfortable observation and reliable identification when stalking or shooting from blinds. The permanently installed rechargeable battery with about 11 hours of power is particularly well protected against cold and moisture. And charging is possible during operation, e.g., by using a power bank.